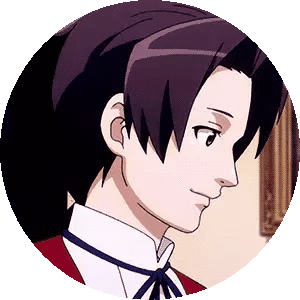 Edgeworth Family Week
Edgeworth Family Week is a fan week celebrating the familial bonds between Miles and Gregory Edgeworth, as well as their adopted relatives.
This can include but doesn't have to be restricted to: Raymond Shields, Franziska von Karma, Kay Faraday, and Sebastian Debeste.

Our second edition will be held from December 23 to 29, 2022.
Prompts
You're free to interpret the prompts in any way you see fit. We welcome fanart, fanfic, and everything in between! You're also free to ignore this list and post any Edgeworth family-themed content during the week.
December 23: TBA for 2022

December 24: (IS-7 Incident day): TBA for 2022

December 25: TBA for 2022

December 26: TBA for 2022

December 27: TBA for 2022

December 28 (DL-6 Incident day): TBA for 2022

December 29: TBA for 2022
Rules and guidelines
You don't have to include all the suggested characters in your entries, of course! You can also add any additional character you'd like to in your submissions. Just make the sure the familial bond between two or more "Edgeworths" is the main focus of your piece.

This is a fan week meant to celebrate platonic relationships; please try to keep all works gen (= without ships). For more information, please read this Tumblr ask.

To keep the event accessible to everyone, please don't submit NSFW/suggestive content or excessive violence/gore.

Tag your submissions with the hashtag #edgeworthweek22 on Twitter, Tumblr or AO3 so we can find and share them! You can also @ or DM us if you want to be sure we see it. (This goes double on Tumblr, as many posts don't appear in tags!)

Writers can also add their works to the "edgeworthweek" AO3 collection!

You're free to work on your pieces in advance; it even is recommended if you want to prepare comfortably.

Late submissions are always welcome! Don't stress yourself out.